Warning! Extremely random questions!!

Do you like surprises? Yes! I love the anticipation
Have you ever been thrown a surprise party or thrown one? Dh threw me two, one before we started dating for my 21st (best night ever) and one for my 22nd. My surprise 21st was the best night ever.

Do you have a job, what do you do? Yes, Bookkeeper

How do you feel about getting flowers? I love getting flowers, but I never get them :-( haha
How often do you wash your hair? Every day, maybe go a day on the weekend.

Favorite Dessert? Ice Cream or Chocolate Molten Cake

Can you play pool? Nope, I can't figure it out for the life of me.

If you could choose any concert to go to what would it be? A Country Festival! I would be in heaven with 3 days of non stop Country.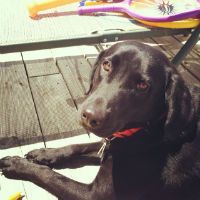 TTC 19 months ~Started RE in March 2014~
DH was not ready for IUI so we waited
~Started acupuncture in May 2014~
~~BFP 7/6/14~~~EDD 3/14/15~~It's a girl!!~~