It went really well!  This party is probably my personal best for being ready when guests arrived - and I'd hope so since I've been planning for months and started actual work on Tuesday
  Unfortunately, I still didn't manage to be ready early enough to take artistic, Pinterest-style photos.  You'll have to deal with regular ol' snapshots.
What worked
Co-hostesses, of course
Mexican chocolate buttermilk bundt cake
W's sangria - people loved it!
Beer'garitas - a really good flavor for being made of such easy, shortcut ingredients

Tex-mex shrimp cocktail - made it 24 hours in advance and it did really well

What didn't
Too much food - we had 3 people cancel this afternoon because they got sick and 2 flaked, so we had food for 20 instead of the 15 actual.  I sent everybody home with to-go plates, but I hate that we spent the money on all that food in the first place.
The dressing for this salad is AWFUL - more sour than the most sour candy you've ever tried.   We even dumped in 1/2 cup sugar in a last-ditch attempt to save it and no dice.
Beer - when given choices of margaritas & sangria, only 1 person drank beer!  Anybody want some Dos Equis?

Cost
Table linens $20
Paper plates, margarita glasses, etc $26
Flowers $24 (4-day-old bunches at the grocery store marked down from $60)
Food $180
Alcohol $85
Invitations $61
Sombreros $5 ($1 each at Dollar Tree)
Total $401
So it probably would have been lots cheaper to cater...if only any of the restaurants had spoken a little English!
Set for appetizers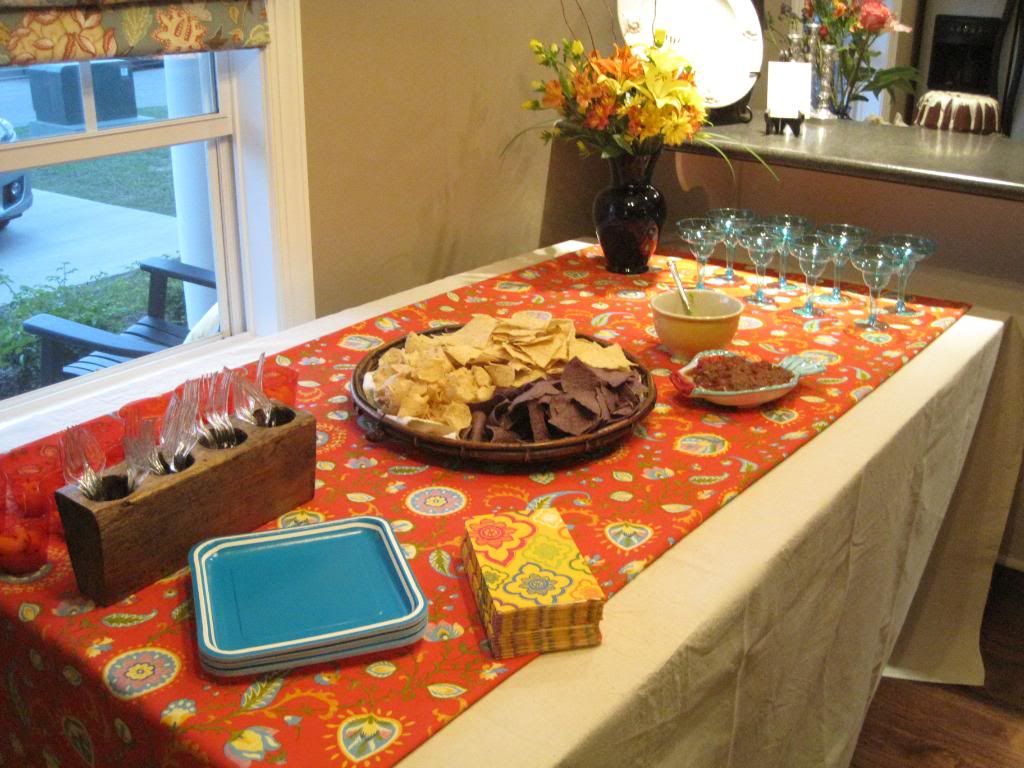 Dinner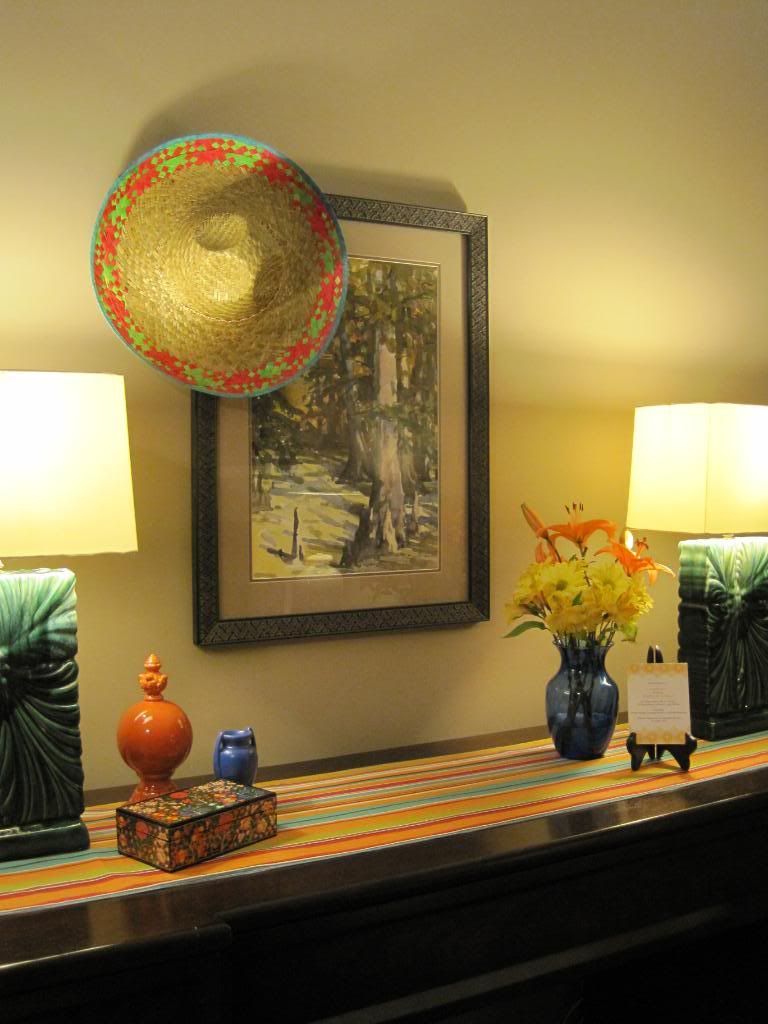 (I put all these different colors together in this arrangement on the coffee table, away from the other orange & yellow arrangements.  You know grocery bunches - you get a little of everything.)