Remember the other day I told about my stepfather?
Well, I've already had a bad evening and I just got home from work. I was checking my FB feed.
My aunt posted a picture of him in ICU, intubated and all, with his brothers around him, in a medically induced coma.

It was shocking and I wasn't prepared to see that AT ALL. I wanted to remember him the way he was and that image is burned in my mind now.
Why would someone think that's ok to do?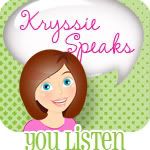 Last updated 4/06/11
Snortlemonster: Amaretto's siggy says: I'M A BLOGGER, BUT I'M NOT GOING TO FORCE-FEED IT TO YOU. And I have a secret life. And a sense of humor. And I am in charge. Sort of.