Their 2002 Volvo broke down. It's a cute car, but it's considered a luxury car, I guess. Now they are having trouble finding someone to fix it. They found one guy...I guess the transmission must be rebuilt. It's gonna cost them $5,000.
What? That's nuts. They are so so so broke...no way she can afford that. But her DH is crying about how he loooooves that car. 
If you can't afford it, then you can't afford it. Sounds like it's time to find a cheaper vehicle. They are only 19 and they have a baby....finding another "luxury" car should not be a priority.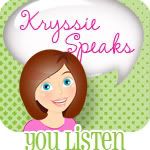 Last updated 4/06/11
Snortlemonster: Amaretto's siggy says: I'M A BLOGGER, BUT I'M NOT GOING TO FORCE-FEED IT TO YOU. And I have a secret life. And a sense of humor. And I am in charge. Sort of.