Had a lot of fun last night. Went to a friend's party where we didn't know many people there. People knew who I was right away! They kept coming up and starting to rub my belly until they realized it was real! The looks on their faces were priceless
Meatball was kicking all over the place and obviously enjoying the attention!
Happy Halloween everyone!!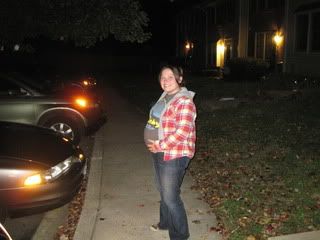 Hashimoto's girl truckin' through BFAR! Working towards EBF but celebrating every ounce I can give right now! Follow my journey
http://meatballsmommy.blogspot.com/