We were supposed to have tomorrow of class, clinicals on Saturday from 7-3, clinicals on Sunday from 7-11 and then our final, big test on Monday. The head teacher changed our test date from Monday to Saturday at 2. We'll just leave leave clinicals early.
That gives us ONE day to study--tomorrow. And we have class that day as well from 4-6 PM. And we won't be able to study things over before out test that day, after doing clinicals all day.
And the only reason is because the teacher doesn't want to have to grade 8 students tests over one night. Uh, YOU'RE the one that made the schedule. And they announced this tonight. I hate taking tests, and knowing that I have almost no time to study over 13 units is making me feel nervous and irritated.
Wait...what am I doing on here? Ugh...I need good luck dust....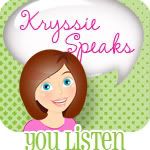 Last updated 4/06/11
Snortlemonster: Amaretto's siggy says: I'M A BLOGGER, BUT I'M NOT GOING TO FORCE-FEED IT TO YOU. And I have a secret life. And a sense of humor. And I am in charge. Sort of.