What's everyone up to this weekend?
Tonight, we're having dinner with some friends. Not sure where though.
Saturday- DH is going to the Clemson game, and I'm going to stay home and fix something that he would never eat for dinner, and watch football and maybe some Grey's Anatomy DVDs. I'm also going on a long run tomorrow. My first half marathon is in about 2 months!

Sunday- church, working on lesson plans, Target, grocery store

Monday- we both have the day off, so we'll just hang out at home. I think DH is going to work on the house.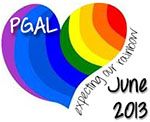 Married 05.24.08
Missed m/c discovered 07.25.12 at 8w5d- Always loving our Peanut
BFP #2 EDD 06.08.13
"For this child we prayed..." (1 Samuel 27)
So excited to meet Amelia Catherine!