I had got Kaprese all dressed and ready to go shopping on Sunday and I ran in my room to grab my purse and my shoes and I came out to see that she had taken her pants off.....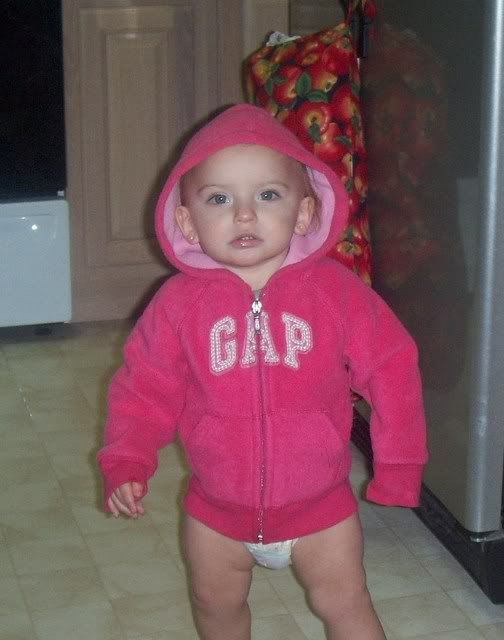 I guess she thought she would be more comfortable to shop pantless... She even sat down and started thaking her shoes off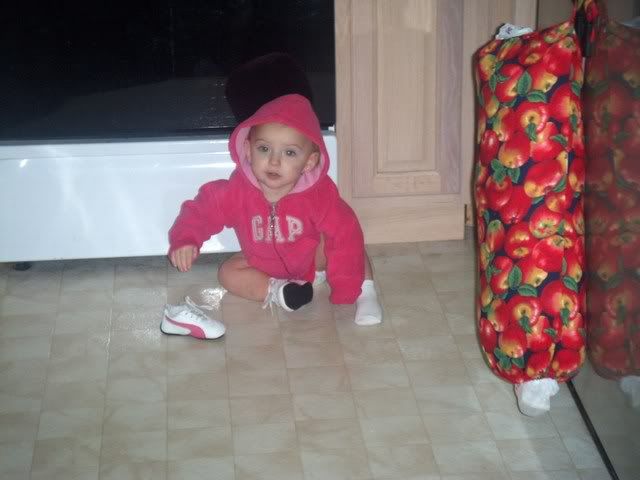 Well after I got done taking her pictures I had to put her her pants and shoes back on so we could go shopping.
Kaprese makes me laugh everyday. She would rather be naked all the time.