Pets
Dear Community,
Our tech team has launched updates to The Nest today. As a result of these updates, members of the Nest Community will need to change their password in order to continue participating in the community. In addition, The Nest community member's avatars will be replaced with generic default avatars. If you wish to revert to your original avatar, you will need to re-upload it via The Nest.
If you have questions about this, please email
[email protected]
Thank you.
Note: This only affects The Nest's community members and will not affect members on The Bump or The Knot.
Coat on dog?
Do you put a coat on your dog to walk him/her or go to the dog park in the winter? I have a GSD who is 6 months old and in no way bothered by this cold weather but everyone in my town seems to have a jacket for their pup (even the ones with long double coats like him). Just curious what people are doing elsewhere. I understand why short hair dogs would benefit from a jacket but a German Shepherd who is outside for a walk/trip to the park no more than an hour? Seems very silly.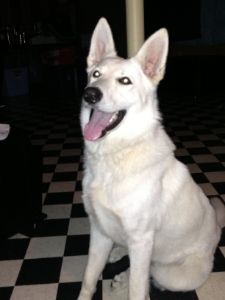 Choose Another Board
Search Boards