We live 15 minutes from my in laws and see them twice a week including my BIL his wife and kids. My sister lives 5 hours away my parents(divorced) live and 90 mins away.
This Thanksgiving we are spending half the day with in laws and my MIL's ENTIRE extended family and then traveling 90 mins to my family's dinner. I would like to spend the night, it would have to be on a blow up mattress bc my old room only has a twin bed and DH is 100% against this. I feel bad telling my Dad every time no sorry we aren't spending the night bc I can see his feelings getting hurt. My Sister stays at my Dads with her husband and son for the whole holiday. Tradition used to be my Dad sister and I spending Thanksgiving at my Aunts and going Black Friday shopping in PA. Now my Aunt moved so we are doing it at my Dads. Since I don't see my family very often and honestly my Grandmother is on her death bed in a nursing home I would like to spend the night so Friday I can see my whole family, shop and visit my Grandma before we leave. DH is furious bc I took Friday off from work (even though he knew months ago) now he wants me to work so I can't spend Friday with my family and have no excuse to spend the night. All fine and dandy except my other SIL is home from college and my In laws want to have dinner Saturday and then Sunday is our nephews baptism. SO that means my IL's who I see twice a week get 1/2 Thanksgiving, Saturday and Sunday?! How is that fair?
Am I blowing this out of proportion?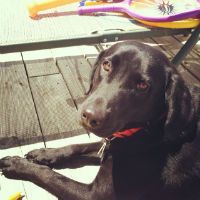 TTC 19 months ~Started RE in March 2014~
DH was not ready for IUI so we waited
~Started acupuncture in May 2014~
~~BFP 7/6/14~~~EDD 3/14/15~~It's a girl!!~~