I am cleaning out my old computer files in anticipation of finally getting a new work computer next month.
I found a document from Dec 2006 (6 months pre-engagement and a year and a half before Wedding) where I had clipped rings and dresses I liked. I don't even remember doing this. But... I guess I'm consistent. Consistent or predictable, anyway. PS Jim never saw this picture and he chose my ring by himself!

Ring I liked: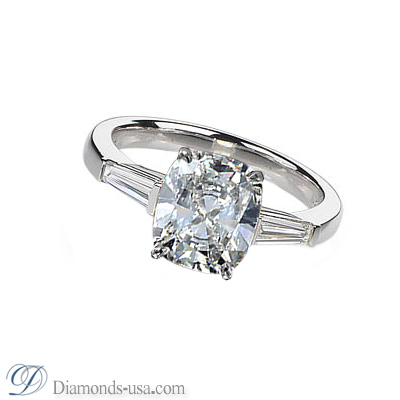 My actual ring (crappy pic but it's essentially the exact same thing. Cushion cut w/ side baguettes).

The dresses I liked were all lace with sleeves - but they are so old I don't have URLs of them. I ended up wearing a lace dress w. sleeves!