Hi ladies,
My new laptop finally arrived today and I'm so happy - going almost 3 weeks without regular access to the internet almost killed me. I am currently trying to work out Windows 7, plus this thing has a HD screen so I can now see how bad my photos and photo editing is lol.
S turned 10 months in the week, craaaaazy. Here are her monthdays, getting worse by the month now :-( I haven't had chance to edit anything cos I still haven't put PSE on the computer yet.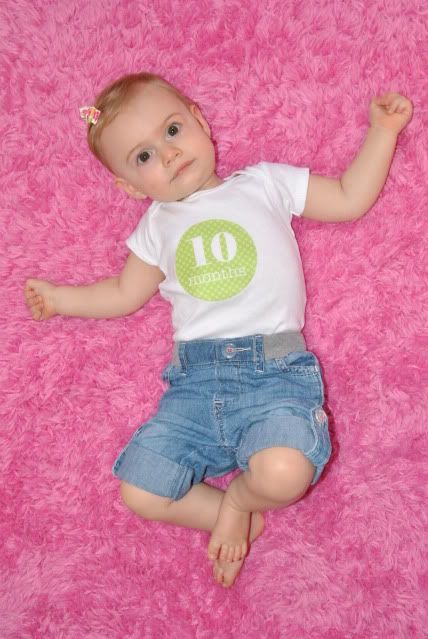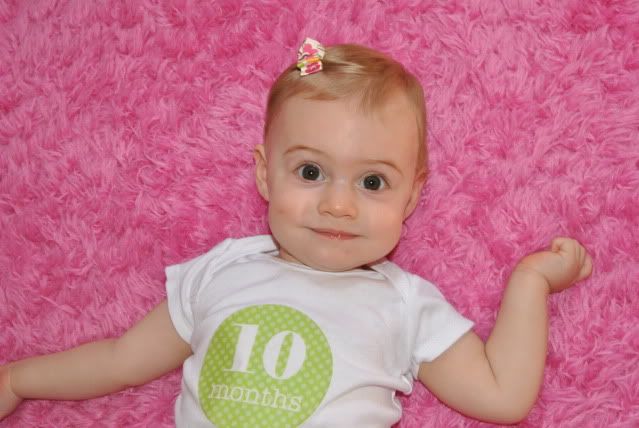 She scratched her face on the TV stand the day before so has a lovely wound in these ones. Oh well.
In other news, she is FINALLY STTN again; turns out the poor thing was just hungry! She hasn't eaten any solids really these past 9 weeks because she's cutting more teeth (9 and counting, omg) so the last 2 days she has been eating a whole sweet potato before bedtime and it's knocking her out. She went down at 8.30 last night and woke at 10am this morning?!?! I hope she keeps it up. She is also taking about 4 steps now and eating Graham crackers like they're going out of style. No other finger foods yet unfortunately.
Finally, we booked our flights back to the UK for 23rd August and I am having anxiety attacks just thinking about the logistics and the flight; 8 hours with an (almost) toddling child will be no picnic methinks. If anyone has any advice or suggestions on how to make things easier I would love to hear from you.
Anyways off to catch up with about a gazillion posts :-)
BFP on 10/08/29 - m/c on 10/22/09 (5wks 3 days)
Mah Blog