I'm not really sure if I'm going to go, to be honest. I just go the invite today, and it's on Valentine's Day, at 5:30. DH and I wouldn't be able to have a nice supper together like we usually do....I know that's silly, but we like to do that.

And the invite said it's a reception and potluck....would you assume you are supposed to bring something? I've never attended a potluck reception.
Thanks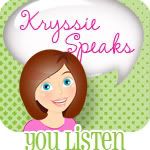 Last updated 4/06/11
Snortlemonster: Amaretto's siggy says: I'M A BLOGGER, BUT I'M NOT GOING TO FORCE-FEED IT TO YOU. And I have a secret life. And a sense of humor. And I am in charge. Sort of.