Our poor kitty has had a lot of stomach problems. He's been unable to control his bowels, and now his bladder. He also has had blood in his stool the last few days.
The vet has ran tests and we've tried different medications on him, changed his diet, the whole bit. The vet said we can either try a surgery on him that she doesn't even think would work and would be hard on him or put him down.
She highly recommended putting him down because he is in pain and she doesn't think he'll get better. DH and I are beyond heartbroken right now. We stayed with him while they did it, and I lowered him into his grave. This was the hardest thing I've ever had to do.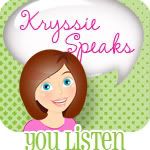 Last updated 4/06/11
Snortlemonster: Amaretto's siggy says: I'M A BLOGGER, BUT I'M NOT GOING TO FORCE-FEED IT TO YOU. And I have a secret life. And a sense of humor. And I am in charge. Sort of.