Grand Rapids Nesties
Dear Community,
Our tech team has launched updates to The Nest today. As a result of these updates, members of the Nest Community will need to change their password in order to continue participating in the community. In addition, The Nest community member's avatars will be replaced with generic default avatars. If you wish to revert to your original avatar, you will need to re-upload it via The Nest.
If you have questions about this, please email
[email protected]
Thank you.
Note: This only affects The Nest's community members and will not affect members on The Bump or The Knot.
I need your job dust, ladies!!!
I have a job interview in 2 hours with the company I'm hoping to work for as a CNA. I'm fricking TERRIFIED. I've never really interviewed for a "real" job before.
:::gathers resume and references...takes a deep breath:::
Eep. And, eek.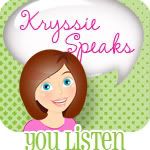 Last updated 4/06/11
Snortlemonster: Amaretto's siggy says: I'M A BLOGGER, BUT I'M NOT GOING TO FORCE-FEED IT TO YOU. And I have a secret life. And a sense of humor. And I am in charge. Sort of.
Choose Another Board
Search Boards