I am slightly freaking out here! I have been trying to get a job teaching for 3 years now and I just got my first interview! My MIL had to pull some strings at her district but she got me one for Monday SMACK in the middle of my work week! EEekkk! I really love my boss, she has become a great friend of mine, but I want to teach more than anything and I'm sick of waiting to get PG before I switch careers.

Now I am nervous but also I feel sooooo guilty! I feel like I'm cheating on my job and it will be written all over my face!

Anyway! Woohoo for me!!!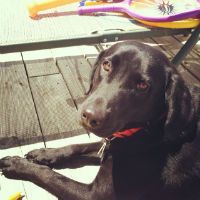 TTC 19 months ~Started RE in March 2014~
DH was not ready for IUI so we waited
~Started acupuncture in May 2014~
~~BFP 7/6/14~~~EDD 3/14/15~~It's a girl!!~~