One of my neighbors has a big, scary clown hanging in their living room window as part of their Halloween decorations. I mentioned it to mh that one of my friends hates clowns, especially the scary ones. He's not so fond of it either because it's a bit creepy.
It just reminded me of you.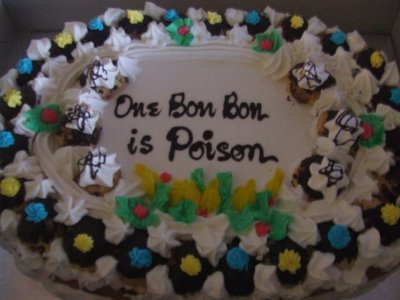 My favorite Cake Wreck ever.