Decorating & Renovating
Dear Community,

Our tech team has launched updates to The Nest today. As a result of these updates, members of the Nest Community will need to change their password in order to continue participating in the community. In addition, The Nest community member's avatars will be replaced with generic default avatars. If you wish to revert to your original avatar, you will need to re-upload it via The Nest.

If you have questions about this, please email help@theknot.com.

Thank you.

Note: This only affects The Nest's community members and will not affect members on The Bump or The Knot.

AW: my son's bedroom re-do (long)
So for anyone who has a teenage boy and owns an Xbox 360, you probably know about Forza Motorsports - the exciting racing game that uses today's hottest supercars. Well, when deciding what "theme" to do in my son's room in the new house, I let him decide. And wouldn't you know it? He said he wanted a supercar / Forza themed room. So.. here's what I did. . .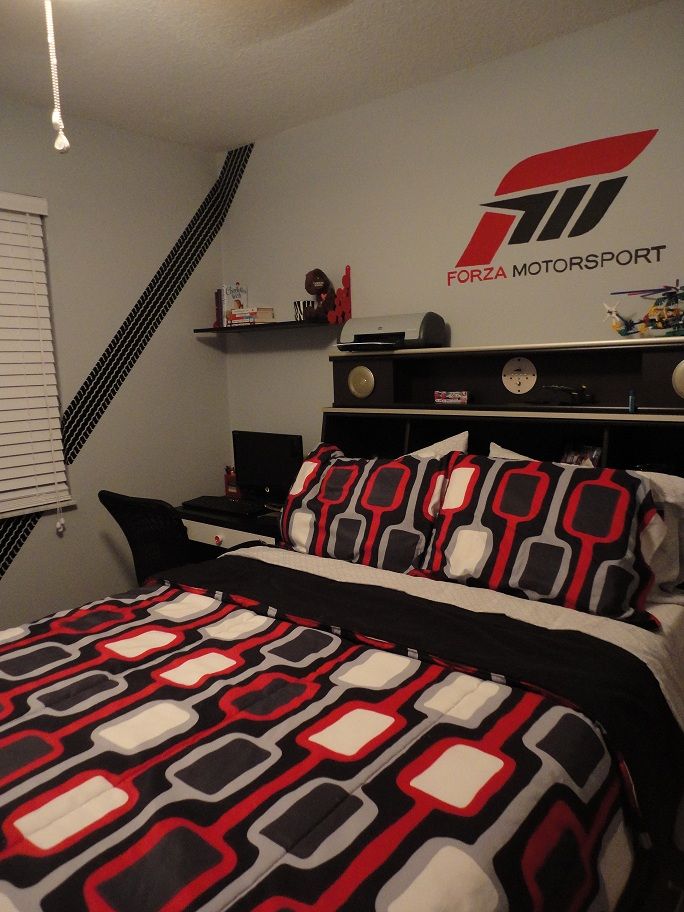 First, I kept his existing furniture, bedspread, nightstands, desk, etc from his previous room (which had a Japanese anime theme) - we kept his colors of grey (walls) red and black (bedding and accessories).
I pulled out the handy dandy projector and hand painted several logos for some of his favorite cars including the Forza logo, Tesla, McLauren and the good ol' fashioned DeLorean (circa 1985 and Back to the Future).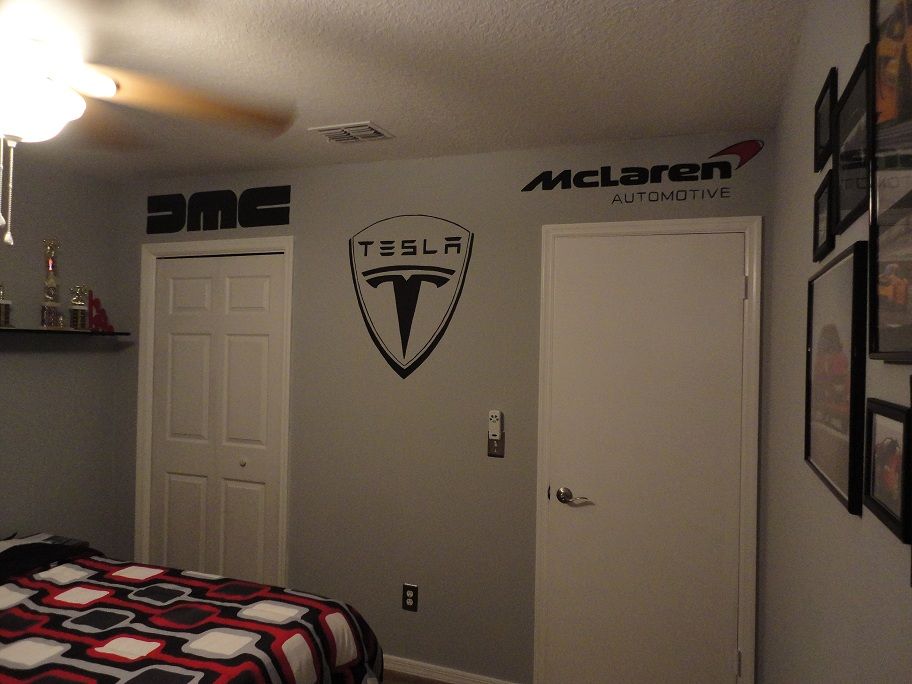 I found some cool posters online and bought 2 large ones and printed smaller pics at home on photo paper.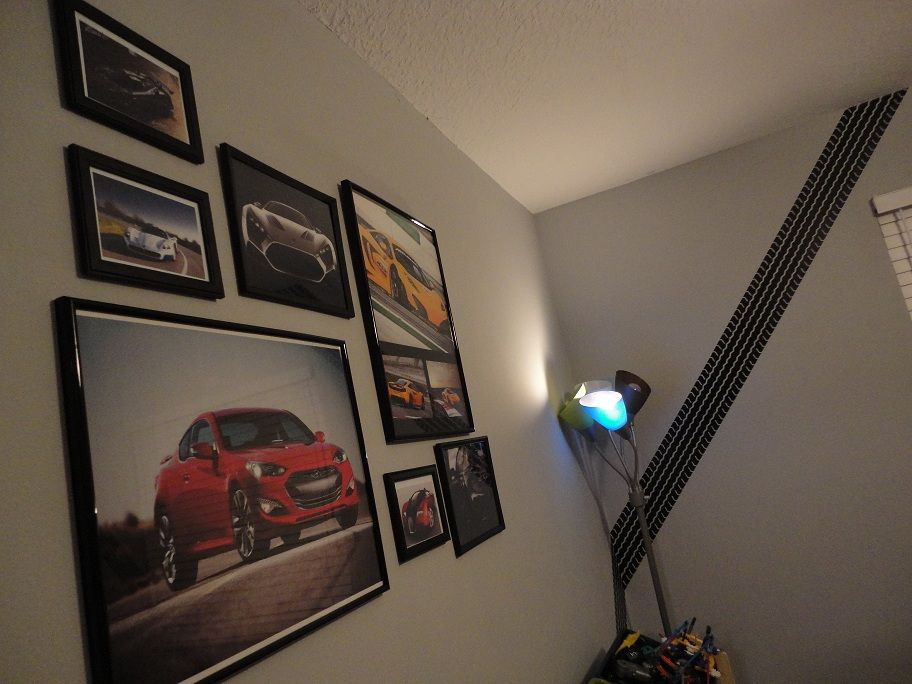 My BF had the amazing idea of putting tire tracks on the wall and I bought them through a decal dealer online on Etsy (there was NO WAY I was painting that part!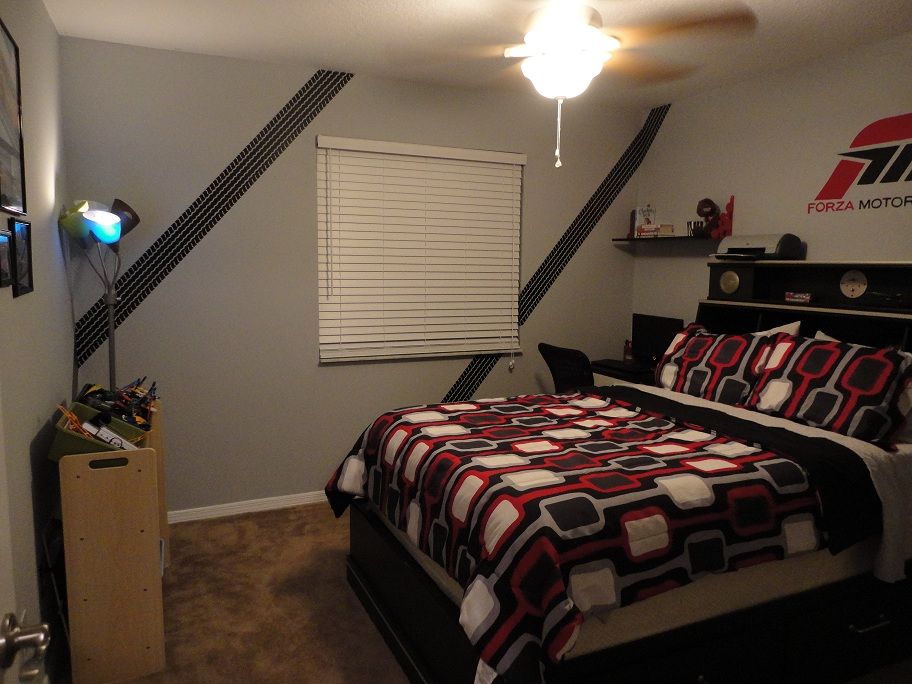 The last thing pending is the valance which I want to do out of metal, you know the diamond shaped stuff you see on trucks. I want to do a straight cornice in that and maybe swap out his blinds for a cool mesh looking roller shade.
All in all, Im really happy with the look and can't wait to show it to my son when he comes back from his dad's tomorrow!
Choose Another Board
Search Boards