Connecticut Nesties
Dear Community,

Our tech team has launched updates to The Nest today. As a result of these updates, members of the Nest Community will need to change their password in order to continue participating in the community. In addition, The Nest community member's avatars will be replaced with generic default avatars. If you wish to revert to your original avatar, you will need to re-upload it via The Nest.

If you have questions about this, please email help@theknot.com.

Thank you.

Note: This only affects The Nest's community members and will not affect members on The Bump or The Knot.

Relocation tips (Wallingford)
My husband is hoping to get a job in Wallingford. I have never been to Connecticut and was hoping to get a little insider thoughts on the area. Thanks in advance!!
My Chart
*Diagnosed with PCOS in my right ovary, Stage three Endo, IR, a deformed left ovary, and LUF*
S/PAIF & PGAL always welcome!!
*Trying for the 5th time to move onto Follistim/IUI in February*
*Got our Valentine's BFP! EDD: 10-25-12*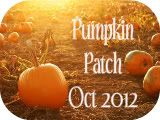 Let tomorrow worry about itself, today has enough worries of its own!
Choose Another Board
Search Boards