Dallas-Fort Worth Nesties
Dear Community,
Our tech team has launched updates to The Nest today. As a result of these updates, members of the Nest Community will need to change their password in order to continue participating in the community. In addition, The Nest community member's avatars will be replaced with generic default avatars. If you wish to revert to your original avatar, you will need to re-upload it via The Nest.
If you have questions about this, please email
[email protected]
Thank you.
Note: This only affects The Nest's community members and will not affect members on The Bump or The Knot.
BABC! (PIP)
I had such a good time girls! Let's do it again next year for sure, but I will arrange for lunch to be delivered ahead of time.
I was drained when I left!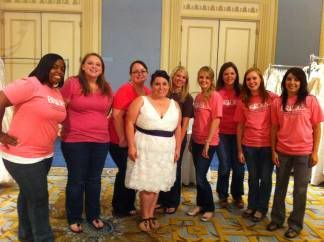 A pic of one side of the room. There were tons of dresses!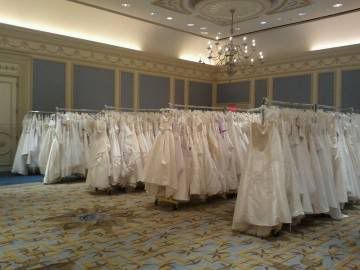 [IMG]http://i55.photobucket.com/albums/g136/lesalyric/15349_591037319564_25305541_34753593_3721279_n-1.jpg[/IMG]

TTC#1 since 1/2011

1/2012: Fertility workup including SA/HSG - no issues. DX: Unexplained

IUI#1 = BFN 7/2012

IUI#2 = BFN 8/2012

IVF#1 = BFP - ER 12/6, ET 12/11 - 20R, 15M, 14F - 2 transferred, 2 frozen

Betas: #1(9dp5dt)-50, #2(13dp5dt)-467, #3(16dp5dt)-839, #4(20dp5dt)-1825

Saw HB - 7w1d, missed m/c - 9w1d

PAIF/SAIF Welcome
Choose Another Board
Search Boards