Decorating & Renovating
Dear Community,

Our tech team has launched updates to The Nest today. As a result of these updates, members of the Nest Community will need to change their password in order to continue participating in the community. In addition, The Nest community member's avatars will be replaced with generic default avatars. If you wish to revert to your original avatar, you will need to re-upload it via The Nest.

If you have questions about this, please email help@theknot.com.

Thank you.

Note: This only affects The Nest's community members and will not affect members on The Bump or The Knot.

What color would you paint these cabinets? (PIP)
I am on a mission to paint my kitchen cabinets. I've been unhappy with the finish since they were installed three years ago. I'm looking for opinions on what you think would look good as far as colors.
Also, if anyone knows anything about having cabinets painted (I will not do this myself) or has pictures, I'd appreciate it!
Thanks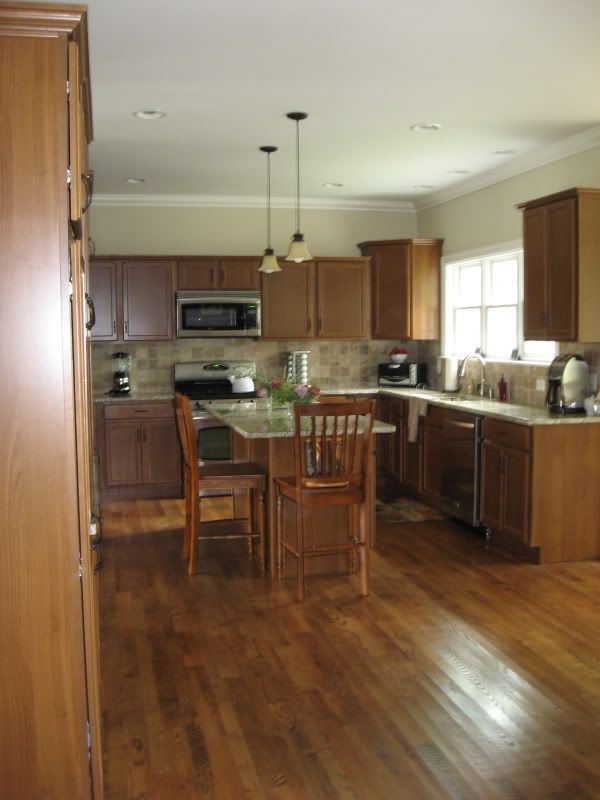 Choose Another Board
Search Boards