So I'm straightening my hair the other day and I look over at this little peacock feather hair piece thing and think -- that would be such great inspiration for a whole bathroom.
Often on Saturday nights I get ready for going out while listening to Broadway tunes on public radio. It has a very 20s, retro vibe that for some reason fits with peacock in my head.

I'm thinking a light blue or aqua paint on the walls, maybe with vertical stencils in a peacock blue? Not sure what type of image. Silver accents/fixtures.

How can I run with this? Ideas? I'm not big on physical feathers, but something about them is inspiring me. My bathroom is totally white at the moment, but it has light green grout. I should add that I love color and am not afraid to go bold.

Here's a pic.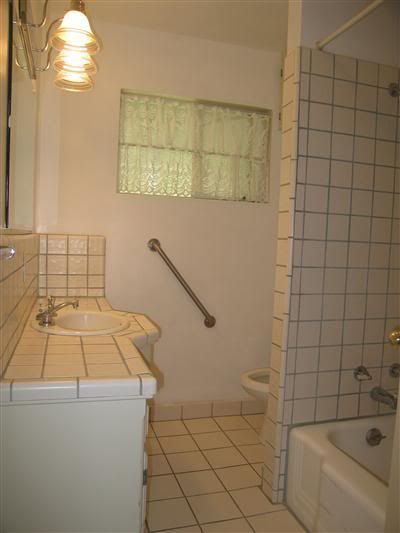 My favorite place on earth: The Amargosa Valley.