I hope I'm not bothering you guys....
OK, as I said before, we had a kitty put down on Tuesday. We had two litter boxes, because we had two cats. I'm thinking now that I don't really need two litter boxes, especially because our house is only about 700 sq. ft. and all on one floor.
My question though is this: will it stress out my cat to have changes like that made? I don't want to distress her by changing things like that, but I also don't see the need to keep another litter box around for one cat. If it makes a difference, I was going to get rid of the one she never uses...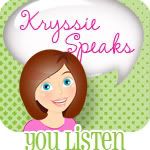 Last updated 4/06/11
Snortlemonster: Amaretto's siggy says: I'M A BLOGGER, BUT I'M NOT GOING TO FORCE-FEED IT TO YOU. And I have a secret life. And a sense of humor. And I am in charge. Sort of.