West Coast Florida Nesties
Dear Community,
Our tech team has launched updates to The Nest today. As a result of these updates, members of the Nest Community will need to change their password in order to continue participating in the community. In addition, The Nest community member's avatars will be replaced with generic default avatars. If you wish to revert to your original avatar, you will need to re-upload it via The Nest.
If you have questions about this, please email
[email protected]
Thank you.
Note: This only affects The Nest's community members and will not affect members on The Bump or The Knot.
WOW. How embarassing.
Last night the Australian version of Next Top Model announced their winner.. Watch this video.. the poor host, and the girls.. what a mess...
incase you cant watch it- It was a live show and they tell the host through her ear piece who the winner is, so she announces it.. The girls give their little speeches then the host starts saying oh no, you have got to be kidding me, oh no, i dont even know what to say right now.. then she says the other girl is the winner and that the producer told her the wrong girl. OMG. how mortifying.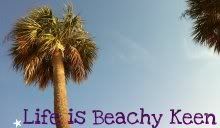 Choose Another Board
Search Boards