Entertaining Ideas
Dear Community,

Our tech team has launched updates to The Nest today. As a result of these updates, members of the Nest Community will need to change their password in order to continue participating in the community. In addition, The Nest community member's avatars will be replaced with generic default avatars. If you wish to revert to your original avatar, you will need to re-upload it via The Nest.

If you have questions about this, please email help@theknot.com.

Thank you.

Note: This only affects The Nest's community members and will not affect members on The Bump or The Knot.

Rock 'n Roll 1st Birthday Party
I am in the beginning stages of planning my son Jude's 1st birthday party. Our theme is Rock n Roll/Music. I don't want it to be cheesy sock-hop but I would like to incorporate some cutesy stuff as it is for a baby. I am thinking of making these cookies and having this cake made: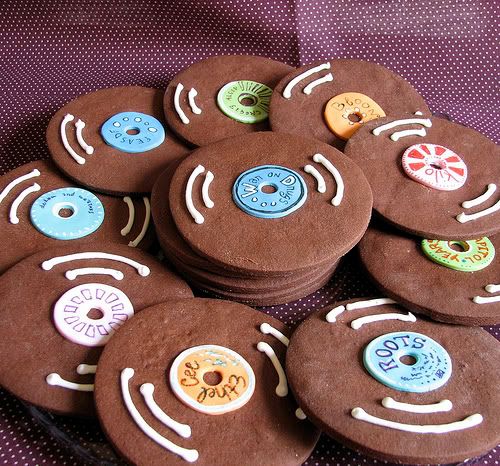 I need help thinking of what kind of finger foods to serve that I may be able to tie into this theme.I also need help thinking of decor/table decor ideas, we will most likely we having the party at a park with a covered picnic area so I need stuff I can set up fairly quickly. Any and all suggestions are much appreciated! TIA!!!

Choose Another Board
Search Boards