Hi Everyone!
I can't believe how long I've been off GP! It all started once LO started being up for longer periods of time and then I never had free time after that!
I apologize and hope all of you are doing well! It's nice seeing so many familiar names on the board still!

Congrats Flamingo and Honeybee and the births of your babies!!

Here is a tiny update on us:
Baby S is 9 months! (What!?) Crawling, standing, starting to climb and almost walking. I'm constantly just chasing a baby all day long.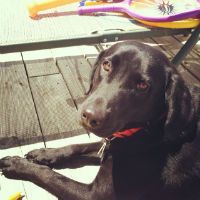 TTC 19 months ~Started RE in March 2014~
DH was not ready for IUI so we waited
~Started acupuncture in May 2014~
~~BFP 7/6/14~~~EDD 3/14/15~~It's a girl!!~~