GP Moms
Dear Community,

Our tech team has launched updates to The Nest today. As a result of these updates, members of the Nest Community will need to change their password in order to continue participating in the community. In addition, The Nest community member's avatars will be replaced with generic default avatars. If you wish to revert to your original avatar, you will need to re-upload it via The Nest.

If you have questions about this, please email help@theknot.com.

Thank you.

Note: This only affects The Nest's community members and will not affect members on The Bump or The Knot.

Crawling out from under my rock
Hi Everyone!
I can't believe how long I've been off GP! It all started once LO started being up for longer periods of time and then I never had free time after that!
I apologize and hope all of you are doing well! It's nice seeing so many familiar names on the board still!

Congrats Flamingo and Honeybee and the births of your babies!!

Here is a tiny update on us:
Baby S is 9 months! (What!?) Crawling, standing, starting to climb and almost walking. I'm constantly just chasing a baby all day long.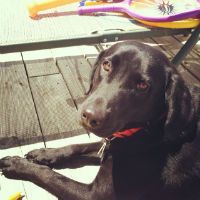 TTC 19 months ~Started RE in March 2014~
DH was not ready for IUI so we waited
~Started acupuncture in May 2014~
~~BFP 7/6/14~~~EDD 3/14/15~~It's a girl!!~~
Choose Another Board
Search Boards