Crafts
Dear Community,

Our tech team has launched updates to The Nest today. As a result of these updates, members of the Nest Community will need to change their password in order to continue participating in the community. In addition, The Nest community member's avatars will be replaced with generic default avatars. If you wish to revert to your original avatar, you will need to re-upload it via The Nest.

If you have questions about this, please email help@theknot.com.

Thank you.

Note: This only affects The Nest's community members and will not affect members on The Bump or The Knot.

Stamping walls
Hello, I am looking at hand stamping a design on my bathroom walls, in a shimmery champagne color. Does anyone know what ink would be best? I am thinking the StazOn would be a good option, but they don't have a color that I love. I'm not sure if the humidity in the bathroom with the shower would ruin it.... Any help would be appreciated!
BFP 12/2010 - Ruptured Ectopic Pregnancy, emergency surgery, removed left tube 1/2011
BFP 7/2011 - Healthy baby girl born at 40 weeks and 5 days
Zoey Marie - Born March 14th!
Don't be sad, Cody, you aren't getting replaced by her!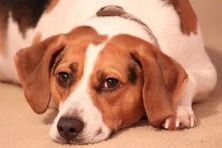 Choose Another Board
Search Boards