I'm curious to know what your methods are to putting your LO down for a nap and a night for bed.
Sophia is 14 weeks and she is still not fully sleeping through the night and fights napping if it's not in my arms. So I'm trying to find other moms tips on what you do to make the putting down process work for you.

For naps: She has a bad habit of falling asleep when Bfing and since I plan on stopping BFing soon I need to stop this asap. Otherwise she will fall asleep when bounced in my arms or with her pacifier as long as I'm holding her. I don't mind holding her until she goes down for a nap but at what point should that stop? Then the transfer to put her in her crib or pack n play almost always wakes her up no matter how long she has been sleeping.

At night:
She gets a 6 oz bottle of formula at night. Normally I start her bottle in the den until she drinks 2 oz and then move to the bedroom. This way she doesn't fall asleep right away. Then she sits in the rocking chair with me and drinks until she is about to doze off. She then pulls away and closes her eyes and falls right to bed BUT in my arms still.

What do you do? When did you start sleep training? How did you change your routine?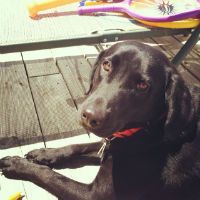 TTC 19 months ~Started RE in March 2014~
DH was not ready for IUI so we waited
~Started acupuncture in May 2014~
~~BFP 7/6/14~~~EDD 3/14/15~~It's a girl!!~~